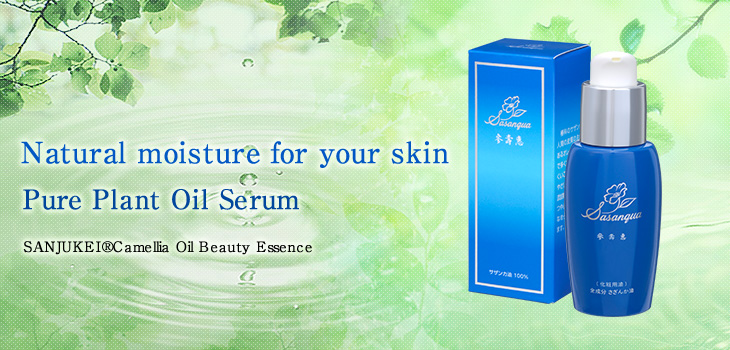 Camellia Oil Beauty Essence is a beauty essence oil and includes about 80% oleic acid, which is a main component of human skin.
Camellia Oil is a non-drying oil, therefore it can protect skin from drying without getting sticky. If you apply it when your skin is dry, it can smoothly cover your skin without any stickiness.
It is suitable for body massage for babies.
Content Weight
30ml
Ingredients
Pressed Camellia Oil 100%(Additive free)
How to Use
*Apply 1 or 2 drops to the whole face by hand.
*Apply 2 or 3 drops to the hair by hand.
*Apply 3 drops to the whole body by hand after a bath.
*You can mix 1 or 2 drops with skin cream or milky lotion.
*We recommend it for people having dry skin. It provide glow and firmness to the skin.
*Stop using the product if it disagrees with your skin.
*Store out of the reach of young children.