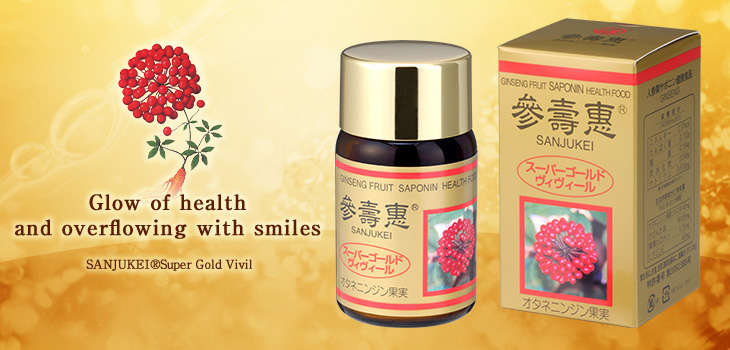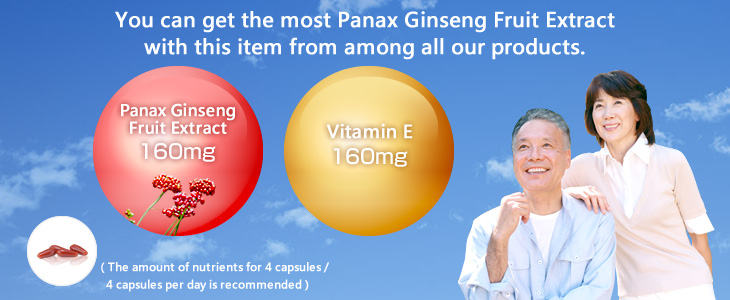 Panax Ginseng has been valued and used for maintaining a health and body balance since ancient times. Super Gold Vivil was produced through the most advanced technology and has been very popular since its release.
Content Weight
45.6g (380mg X 120 capsules /For about 30 days)
Recommended Consumption Per Day
Please take 4 capsules a day with water without chewing.
Ingredients
Safflower Oil, Panax Ginseng Fruit Extract Powder / Gelatin, Glycerin, Vitamin E, Beeswax, Glycerin-fatty acid ester, Alga carotene
Nutrition Facts
(380mg per capsule)
Energy 2.34kcal / Protein 0.132g / Fat 0.176g / Carbohydrates 0.056g / Salt equivalent 0.001g / Vitamin E 26.8mg
*Do not take it if you are pregnant, lactating or young.
*If you are undergoing treatment using medication, or if you have high blood pressure or renal disease,
give preference to your treatment, and consume after consulting a specialist such as your doctor or pharmacist.
*Stop use and consult a physician if you feel any abnormality or negative change in physical condition.
*Store out of the reach of young children, and please finish the bottle soon after the package is opened.
*40mg of saponin is included per capsule.